Fact File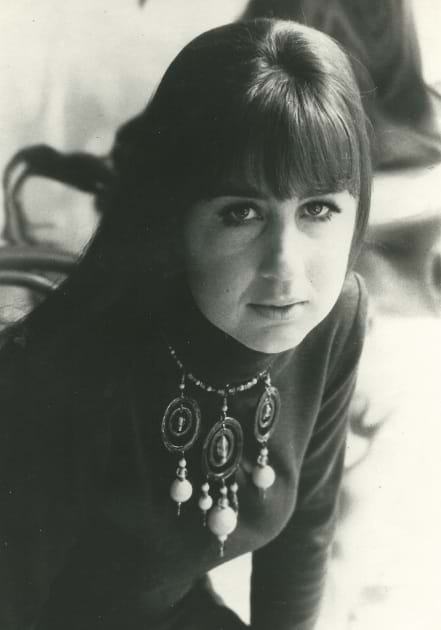 Australia's first international pop princess as lead singer with The Seekers
'The Judith Durham Look' was announced in 2011 by Rockabilly Modelling Agency in California: Click Here.
Judith gets emails from men all over the world in love with her all their lives, even as a "sex symbol" in their eyes!
'Australian Of The Year 1967' – jointly with fellow Seekers Athol Guy, Keith Potger and Bruce Woodley. Judith is the 11th female recipient since the inauguration of the Award.
www.judithdurham.com – 50% of Judith's emails come from USA. and 30% from UK.
Two musicals in the pipeline for Musicoast:

'Gotta Be Rainbows : The Musical' (19 of Judith's compositions)
'Australia Land Of Today : Oratorio' (25 of Judith's compositions)

Judith composes both words and music, whereas many songwriters compose or write either the music or the lyrics but not both, for example Elton John, Burt Bacharach and Andrew Lloyd Webber compose music not lyrics.
Judith recorded with Silverchair – "English Garden" was a bonus download with their ARIA award winning album 'Straight Lines' 2006
Prior to superstardom:

studied classical piano for 11 years (A.Mus.A.) under Professor Ronald Farren-Price
avid ragtime pianist.
performed and recorded with traditional jazz bands singing Dixieland, blues and gospel.
with a soprano voice Judith aspired to musical comedy or studying opera.

Judith has written a contemporary lyric for 'Advance Australia Fair' which does not exclude or alienate Aboriginal Australians.
In 2011 'Colours Of My Life – A 50th Anniversary Retrospective' was released to celebrate Judith's 50 years in the music industry
Musicoast joined forces with Universal Music, which plans to release Judith's entire back catalogue on its prestigious Decca label, including 'The Hottest Band In Town Collection' and 'Gift Of Song'. along with several stunning new recording projects, including Judith's self-penned albums 'Epiphany' and 'The Australian Cities Suite', and 'An 'A Cappella Experience' – spiritual songs and poems on CD and DVD.
In time for Judith's 75th birthday on July 3rd, 2018, Universal Music is releasing Judith's first new CD in 6 years, "So Much More" an album of 14 previously unreleased tracks, all of which Judith has co-written with incredible composers including Mark Holden, Keith Potger, Adam Thompson, Athol Guy and more.
Judith advocates an alcohol-free, caffeine-free, egg-free, cruelty-free, environmentally-friendly vegetarian lifestyle.
THE SEEKERS:
"I'll Never Find Another You" (Number One hit):

first group ever to reach No 1 on the UK charts with their first three singles
first Australian group ever to reach No 1 in UK with a debut record
currently 6 million+ hits on youtube

"The Carnival Is Over" (Number One hit):

outsold The Beatles and The Rolling Stones 1965
statistically No. 30 in 'UK Top 100 Best Selling Singles Of All Time' Judith was the only female
singer with a 60s hit song to feature in the chart.

"Georgy Girl" (Number One hit):

first Australian group to reach No 1 on UK charts
first Australian group to reach No. 1 on USA charts.
nominated for an Academy Award 'Best Song In A Movie'

Biggest concert crowd in southern hemisphere – more than 200,000 people!
Highest Australian television 67 rating 'The Seekers Down Under' (1967)
ARIA Hall Of Fame (1995) and 'Key To The City' of Melbourne (2006)
The Seekers celebrated their Golden Jubilee with a sold out tour around the UK, Australia and New Zealand in 2013/2014
2014 The Seekers were recipients of the Officer Of The Order Of Australia (AO)
In 2016 The Seekers attended the opening nights of "Georgy Girl The Seekers Musical" in Melbourne and Sydney
In May 2018 The Seekers celebrated their "Legendary Television Specials" DVD going to #1 in the ARIA chart!
FURTHER INFORMATION:
Graham Simpson's best-selling biography 'The Judith Durham Story : Colours Of My Life' (including personal tributes for Judith from many of her contemporaries such as Sir Elton John, Sir Cliff Richard, Barry Humphries AO CBE, Lynn Redgrave OBE, and Sarah Duchess Of York).